JP-DA02 Pet Deshedding Brush - Double-Sided Undercoat Rake for Dogs & Cats - Shedding Comb and Dematting Grooming Tool
JP-DA02 Double-sided Rake Brush with 23+12 teeth
- Multiple Uses: This pet grooming tool not only works great as a dematting brush or detangling comb, but also as an undercoat comb or deshedding rake.
- Two Sided Grooming Tool: Deshed with the 23 tooth side of the comb and dematt with the 12 tooth side. Grooming tool perfert for dematting, detangling, or shedding.
- Skin-friendly & Safe to Your Pets: all of the teeth have dull rounded ends so it will not scratch or irritate your pet's skin.
- Live Healthier: Not just making your pets look great, it improves their mental state, behavior and health. Plus it also keeps the air cleaner and healthier.
- Comfortable to Use: Lightweight and Non-Slip rubber handle for comfortable holding and stability.

Product Details
Technical Specification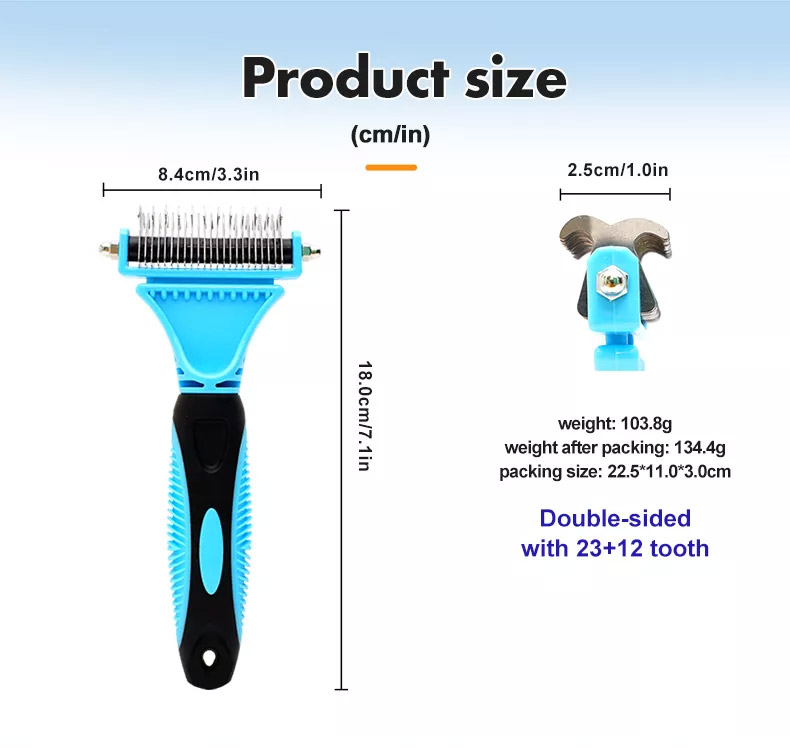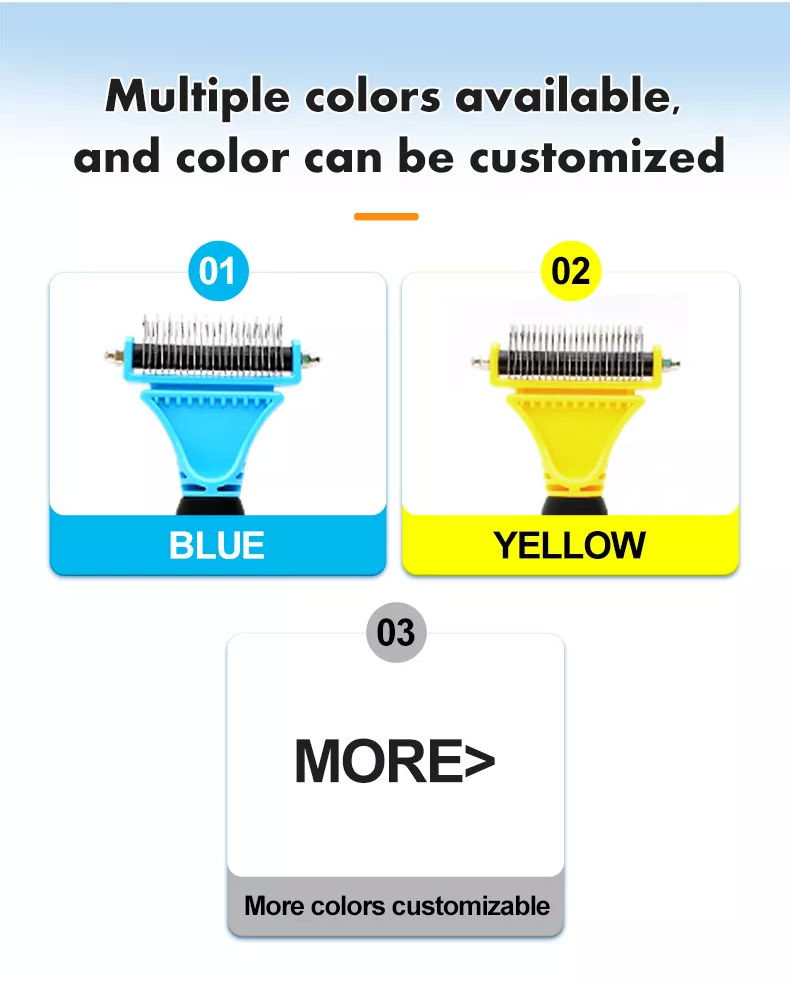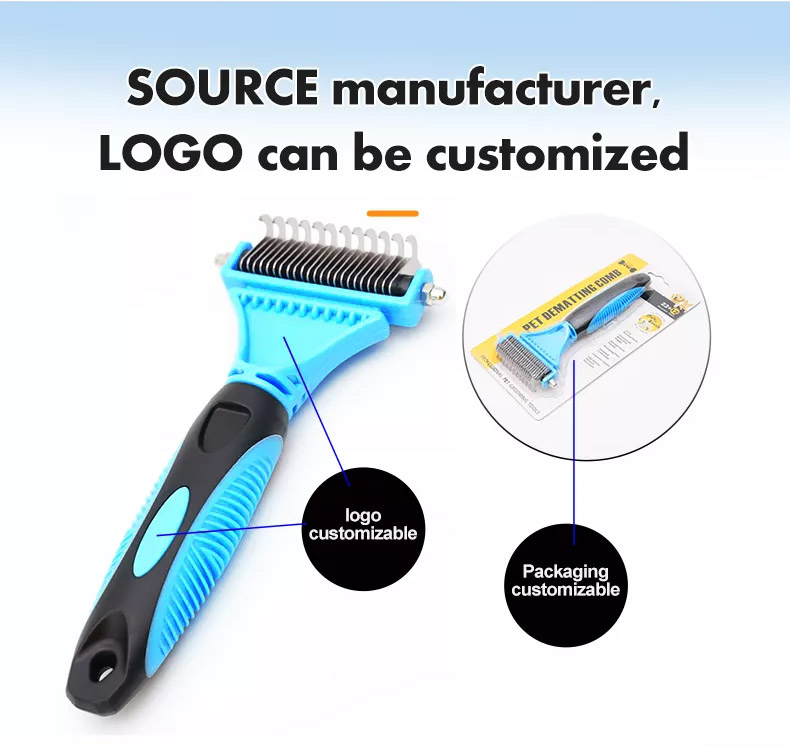 Perfect for most furry pets
Dog Breeds Examples:
Golden Retriever, Labrador, Husky, German Shepherd, Border Collie, Poodle, Saint Bernard, Great Pyrenees, Shiba Inu, Aussiedoodle, Bearded Collie, Schnauzer, Chihuahua, Yorkie, Newfoundland
Cat Breeds Examples:
British Shorthair, Maine Coon, Ragdoll, Persian, Maine Coon, Siamese, Exotic, Birman, Bengal, Himalayan, Domestic Long Hair, Norwegian Forest, Scottish Fold, Siberian